The most effective website not only makes it easy for customers to find your shop, but also provides critical business value.
Schedule More Appointments
Sell More Services
Get to the Top of Google
Shop Management System (SMS) Integration
Pit Stop is the only website platform that integrates seamlessly with your shop management system—allowing customers to book appointments online, add pending recommendations, and share vehicle information that feeds directly into your calendar and SMS.
Professional and Engaging
Pit Stop is highly customizable allowing your shop to quickly and easily create a professional-looking and engaging online presence while also being SEO-enabled to ensure your shop appears prominently on today's top search engines—Google, Bing and Yahoo!
Choose Your Performance Level
Tier 1 = Get a Pit Stop website
If your shop needs a great website with SMS-integration
Tier 2 = Want customers reviews?
Add them to your Pit Stop website at a discounted price
Tier 3 = Just want appointment scheduling?
Add this to any website, Pit Stop or not
Effortless Appointment Scheduling
Schedule more appointments by allowing your customers to book services online and directly into your shop's management system.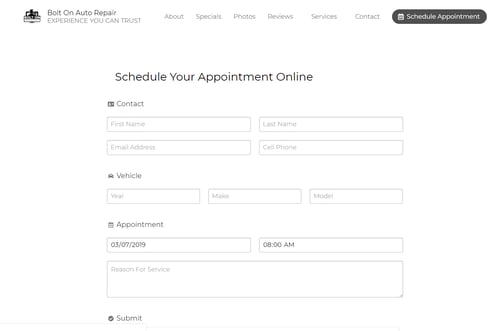 Fully Customizable and SEO Ready
Pit Stop is highly customizable and easy to use, as well as SEO-enabled so customers can easily find your shop online.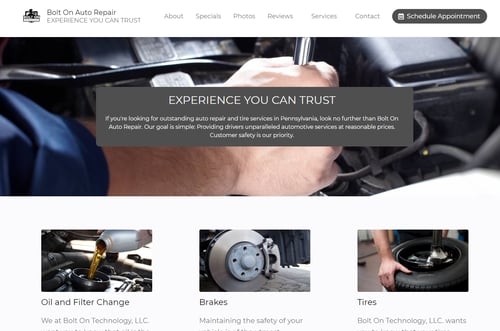 Show Off Your Awesome Service
Engage your customers with details on your special service incentives and examples of the quality of work your shop provides.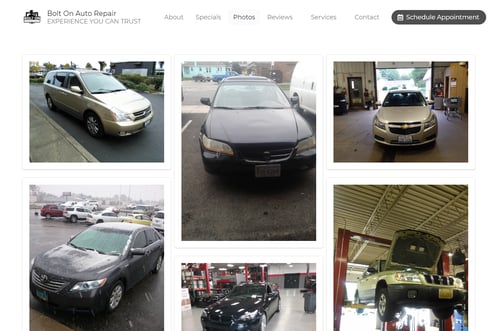 Show Off Your Best Customer Reviews
Pit Stop can be bundled with Review Manager to feed your best Google and Facebook customer reviews directly into your website.